Having email problems? Review your settings before calling technical support. This will save you some time!
Open Microsoft Outlook.
Go to the Tools – Email Accounts menu.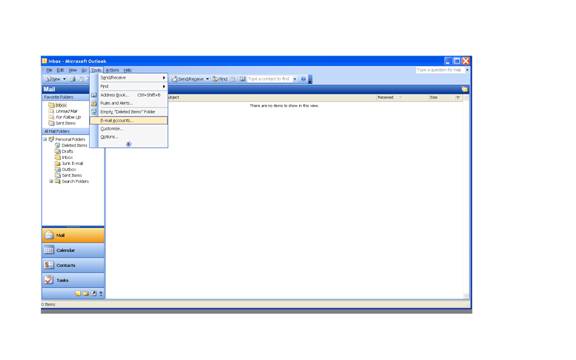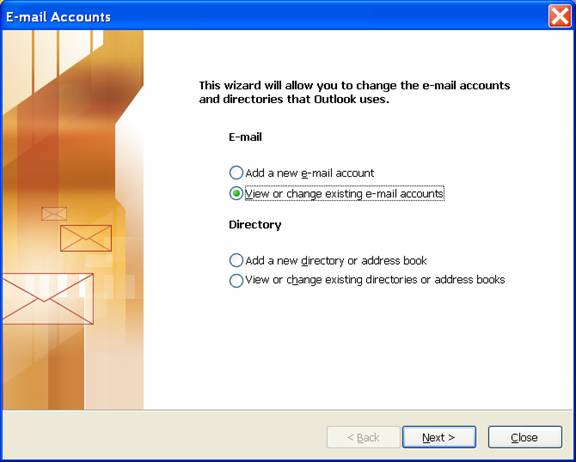 Select View or change existing e-mail accounts and then click on the Next button.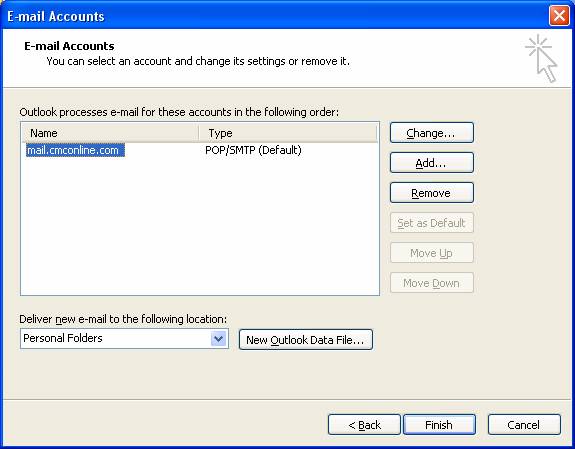 4. Select your mail account, such as mail.cmconline.com and then click on the Change button.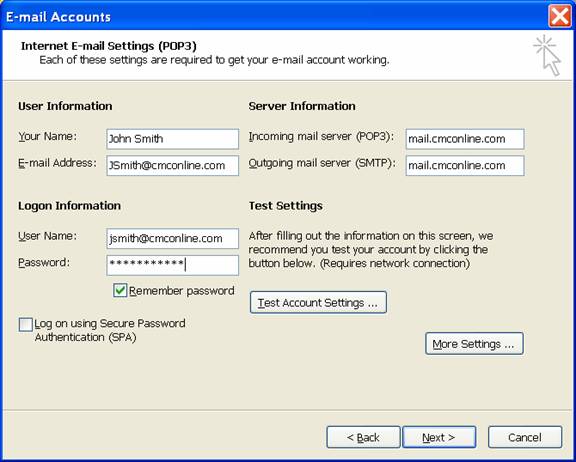 5. Verify Your Name, E-mail Address, User Name, and Password above. The remaining fields should be as listed above.
6. Click on the More Settings button.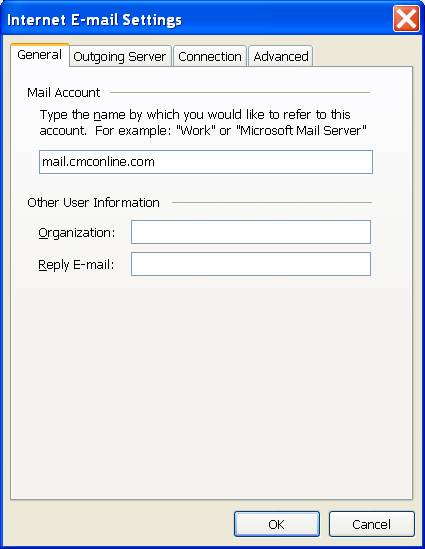 7. Click on the Outgoing Server tab.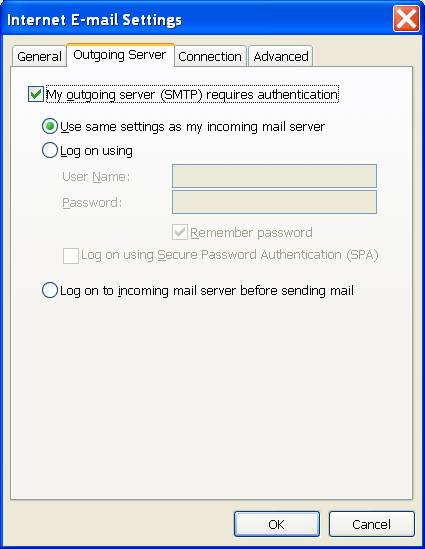 8. Make sure that the items are set as shown above and the click on OK.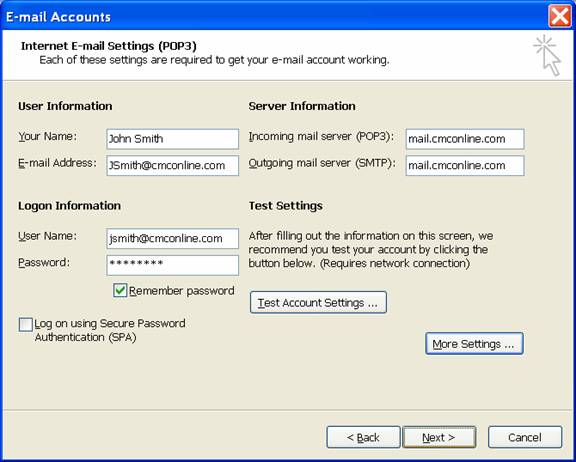 9. Click on the Test Account Settings and verify that everything is set up correctly.
10. Click on the next button.
11. Click on the Finish. Your email should now be functioning correctly. If it is not, please call our technical support line at (303) 452-9595.